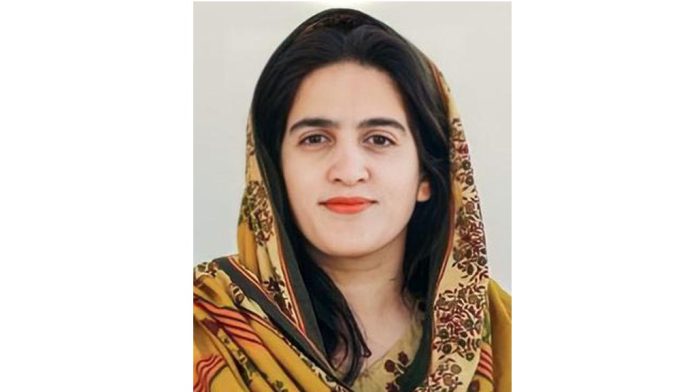 SyedaTahreem Bukhari
The Balakot misadventure was a military operation conducted by the Indian Air Force (IAF) on February 26, 2019, in which it claimed to have struck a Jaish-e-Mohammed (JeM) terrorist training camp located in Balakot, Pakistan. The operation was carried out in response of RAW's planted Pulwama episode, on February 14, 2019, in which 40 Indian soldiers were killed.While the Indian government claimed that there military misadventure had destroyed a JeM training camp and killed a large number of terrorists, Pakistan denied that any such camp existed at the location and claimed that the Indian planes had dropped their bombs on a nearby forest, causing no significant damage or casualties.
Pulwama attack, which was used forpre-text of this false flag operation was itself controversial that how perpetrator in a vehicle carrying 100kg load of explosives reached their unnoticed by most densely militarized zone in Indian Illegally Occupied Kashmir. It was India's attempt to get an excuse to intervene in Pakistan's territory. The Balakot misadventure was a violation of Pakistan's sovereignty and territorial integrity. Pakistan efficaciously responded via successful execution of 'Operation Swift Retort', downing their two fighter jets. A clear message conveyed to the Indian establishment that any misadventure in future will be dealt with an iron hand.
Pakistan thoroughly exposed the Balakot Saga via sending foreign journalists from CNN, BBC, Reuters, VOA, AP, AFP, News Week, and BBC Urdu Service to the location where India allegedly carried out a surgical strike. A complete picture of the situation on the ground was given to journalists. No sign of a strike of any kind were discovered there. The locals even rejected the India's claim of surgical strike by defining it as propaganda.
Balakot saga raised serious questions on war capabilities of Indian ground and aerial forces. The Balakot misadventure was the first time that both Pakistan and India engaged into dog fight since the 1971 war, and there were concerns that the Indian Air Force was not prepared for such a mission. There were also reports that the Indian Air Force's Mirage 2000 jets were not capable of carrying out precision strikes.Indian Air Force baffled by Pakistan's retaliatory strike targeted their own Mi-17 Chopper. It highlighted Indian forces inability to manage stress in crisis situationand the lack of a coordinated defense in its forces. Balakot misadventure also raised question on precision in India's intelligence, as Balakot saga proved India's claim of strike on terrorists training camp proved fatally wrong as no such camps existed there. On other side, the Balakot episode highlighted the alertness and high precision of Pakistan Air Force.Pakistan always acted as a responsible state, it controlled the escalation by returning Indian fighter pilot back to India in gesture of peace which leads to diffusion of escalation.
The Balakot misadventure had serious implications for regional stability and peace. The escalation of tensions between India and Pakistan raised the risk of a larger conflict, with both countries deploying their military forces along the border and engaging in skirmishes. The situation remained volatile for several weeks, with the international community calling for restraint and diplomatic efforts to resolve the crisis.Balakot saga also gave message that such military misadventure will lead to spiral escalation withlooming nuclear risk. Balakot episode endangered regional peace, and brought South Asia at the brink of full scale nuclear war. The Balakot Crisis also raised concerns that international community should intervene to resolve Kashmir Conflict which is the root of crisis between the two nuclear arch rivals for sustainable peace and stability of the region and the world.
Author is a Research Officer at the Centre for International Strategic Studies, AJK.