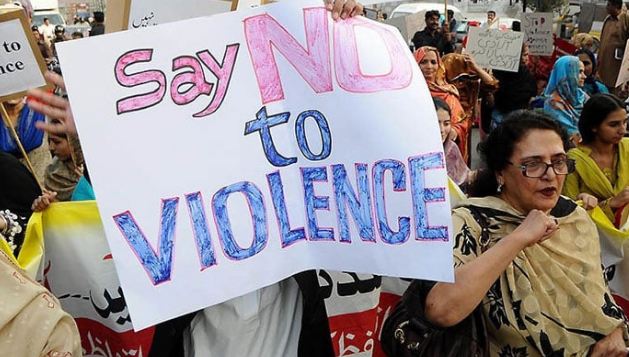 The United States has raised serious concerns over human rights "violations" in Pakistan in its annual 2022 Country Reports on Human Rights Practices released on Monday.
The State Department's report points out incidents of extrajudicial killings, arrests and enforced disappearances at the hands of government forces in Pakistan.
"There was a lack of government accountability, and abuses, including corruption and misconduct, often went unpunished, fostering a culture of impunity among perpetrators. Authorities seldom investigated or punished government officials for reported human rights abuses or acts of corruption," the report said in its executive summary on Pakistan.
The US report covers 198 countries and territories.
The section on Pakistan is divided into seven parts: "respect for the integrity of the person, respect for civil liberties, freedom to participate in the political process, corruption and lack of transparency in government, governmental posture towards international and non-governmental investigation of alleged abuses of human rights, discrimination and societal abuses and workers rights".
As per the State Department's assessment "physical violence, inhumane treatment and illegal invasion of people's privacy was reported in Pakistan in 2022".
Restrictions on freedom of expression and media in Pakistan and the torture of journalists was also highlighted.
"The law provides for freedom of expression, including for members of the press, but constitutional restrictions exist," the report stated, adding that threats, harassment, abductions, violence, and killings led journalists and editors to practice self-censorship and follow editorial directives from the government.
"The government's failure to investigate and prosecute attacks on human rights defenders and peaceful protesters led to de facto restrictions on freedom of assembly and association. Journalists suffered high levels of violence from both state and non-state actors, including political parties," the section on freedom of expression violations explained.
The report pointed out that police have primary domestic security responsibility for most of the country, adding that local police are under the jurisdiction of provincial governments.
Countless cases of discrimination against women, children and workers in Pakistan have been pointed out in the report as well.
'PTI govt removed constitutionally'
According to the US report on international human rights, the Pakistan Tehreek-e-Insaaf-led (PTI) government was removed constitutionally and a coalition government was formed under the leadership of Shehbaz Sharif.
On April 10 last year, the National Assembly passed a no-confidence motion against Imran Khan's government by 174 votes, as a result of which the PTI-led government was terminated.
After the end of Imran Khan's government, Pakistan Democratic Movement (PDM) and Pakistan People's Party elected Shehbaz Sharif as the prime minister with majority votes, but Imran Khan first blamed America for overthrowing his government and then later said that former army chief General (retired) Qamar Javed Bajwa played an important role in bringing down his government.
On India
The report also covered violations of human rights in India, highlighting that the violations continued in 2022 and restrictions on freedom of expression and press continue under the Modi government.
The US administration's report also highlighted incidents of police violence and extrajudicial killings under the Modi government.
Violent acts on religious grounds continued in India last year, the US report further shared, adding that there have been few investigations or prosecutions of human rights abuses by Indian forces.