The ambassador of Azerbaijan Khazar Farhadov says during the times of occupation, more than one million Azerbaijanis became refugees and IDPs
Staff Report / DNA
ISLAMABAD: Ambassador of Azerbaijan Khazar Farhadov has said 8 November marks Victory Day in the Republic of Azerbaijan every year ading Armenia kept Azerbaijani territories under illegal occupation almost 3 decades. Despite the decisions and resolutions of the leading international institutions, Armenia ignored all these decisions and resolutions and continued to illegally occupy almost 20 percent of our territory.
Ambassador Khazar expressed these views while speaking on the occasion of the Victory Day reception organized by the Azerbaijan embassy.Defence Minister Khawaja Muhammad Asif was the chief guest while Minister for Defence Production Israr Tareen also attended the event.
The ambassador further said, during the times of occupation, more than one million Azerbaijanis became refugees and IDPs. Our people became the subject of ethnic cleansing. UN Security Council adopted 4 resolutions demanding immediate and unconditional withdrawal of Armenian troops from our territories but these resolutions were never implemented.2 years ago, in 2020 under the leadership of the Supreme Commander-in-Chief of the Azerbaijani Armed Forces, President Ilham Aliyev, our army liberated Azerbaijan's territories from Armenian occupation and Armenia was forced to sign an act of capitulation, thus acknowledging Azerbaijan's historic victory. Azerbaijan ensured its territorial integrity, and the fundamental rights of nearly one million displaced Azerbaijanis were restored.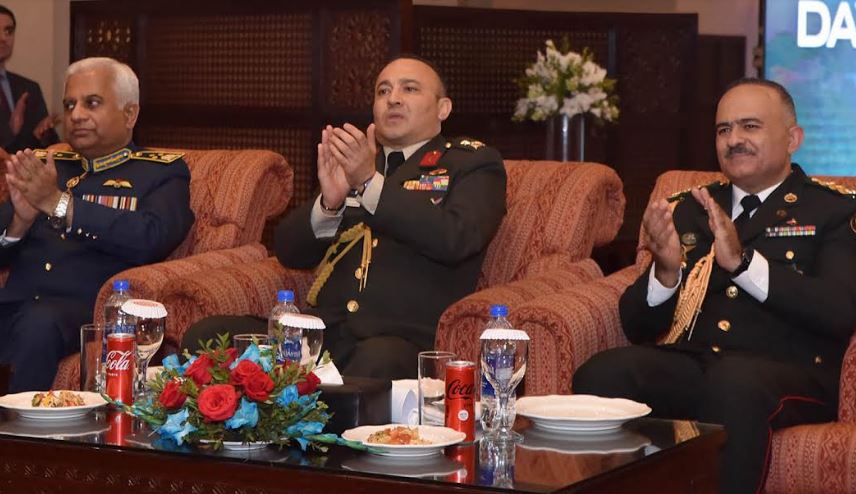 He said everything was razed into ground, cities and villages, buildings, historical monuments, 65 out of 67 mosques was destroyed by Armenia during the times of occupation. Even the graveyards were desecrated, destroyed, and looted.
Right after the liberation, Azerbaijan started large-scale restoration and reconstruction works in the liberated areas. In 2021 and 2022, the Azerbaijani Government allocated nearly $3 billion to the large-scale reconstruction and restoration activities in the liberated lands. I would like to inform you that 2 international airports namely Fuzuli and Zangilan International Airports were built within very short period of time.
'The Great Return program started by Government of Azerbaijan. First Azerbaijani IDPs have already returned to liberated Zangilan region's Aghali village, which was rebuilt based on the "smart village" concept.
I must also mention about Pakistan's support. Brotherly Pakistan from the first day of the former Karabakh conflict, as well as the during Patriotic War in 2020 morally and politically supported just position of Azerbaijan and it has been highly appreciated by the Government and people of Azerbaijan', he concluded.