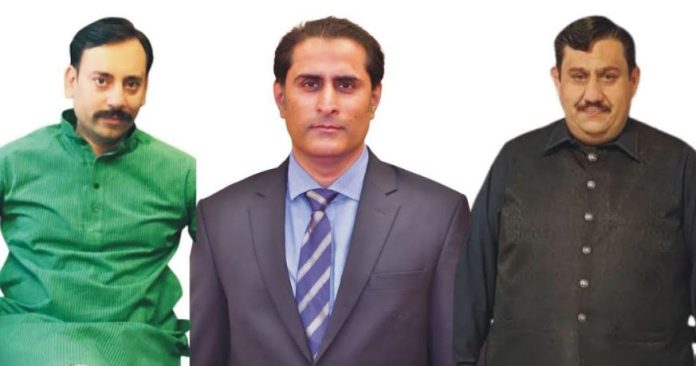 DNA
Chakwal, SEP 25: In Chakwal Chamber of Commerce and Industry annual elections for 2022-23, Waqar Zafar Bakhtawari was elected president unopposed, Umar Sami senior vice president and Ahmad Farooqui vice president.
Nomination papers have not been filed against the elected officials, on the success of the election, the newly elected president of Chakwal Chamber of Commerce Waqar Zafar Bakhtavari said that by using his skills, he will increase the honor and dignity of businessmen and make them role models in the society.
He said that there are unlimited tourism opportunities in Chakwal which need to be developed. Inspite of the most important geographical location, industrial estate has not yet been established, the water of the dam constructed in Chakwal needs to be utilized and many new dams can be created to create an agricultural revolution, Chakwal. Former presidents of Qazi Muhammad Akbar, Khawaja Arif, Khurram Kamran, Shahzad Saadat, Haji Nazir Sultan, Malik Ghulam Murtaza, Noor Sultan Hafeez Anjum, Aamir Najeeb Bhutta congratulated the newly elected officials and hoped that they would promote industrial and commercial activities in Chakwal.