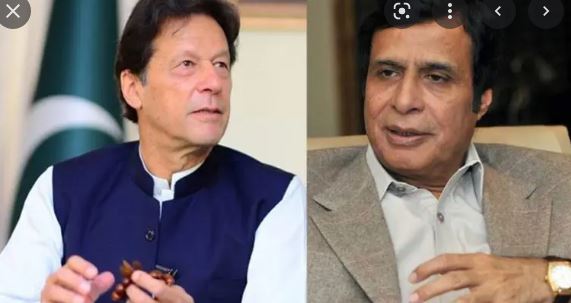 LAHORE, OCT 01(DNA) — Punjab Chief Minister (CM) Chaudhry Pervaiz Elahi on Sunday said that he has never done revenge politics like Pakistan Muslim League-Nawaz (PML-N) and has always established positive political traditions.
The Punjab CM met with the Pakistan Tehreek-e-Insaf (PTI) leader Humayun Akhtar Khan at the CM House on Sunday. The two leaders discussed matters of mutual interest, political situation and public welfare programs.
On the occasion, Pervaiz Elahi said that PTI Chairman Imran Khan is the most popular leader of Pakistan. He has supported Imran Khan, is supporting him and will continue to do so. Furthermore, he said the focus of their politics is to improve the condition of the common man.
Mr. Elahi added that whenever he was given a chance by the Almighty to serve as the Chief Minister, he always worked sincerely to provide relief to the poor. Punjab Chief Minister made it clear that instead of a one-man show, he is working with the whole team. =DNA