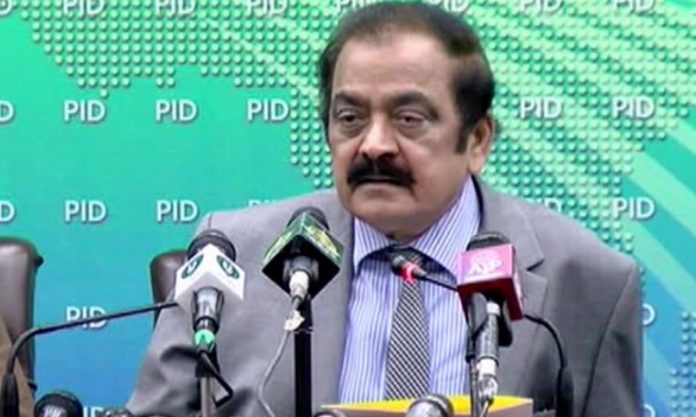 ISLAMABAD: Interior Minister Rana Sanaullah on Tuesday warned the PTI against announcing another long march, giving a strong indication that its workers and supporters will not be allowed to enter Islamabad again.
In a tweet, hours after a cabinet meeting, he said that in case the PTI were to embark on another march, "I'll see how they cross the barriers this time."
Sanaullah's warning came after the PTI staged its "Haqeeqi Azadi March" last week when its supporters dislodged containers placed to impede their advances and braved tear-gas shelling to somehow reach the D-Chowk in the capital, only to see party chairman Imran Khan call off plans to convert the march into a sit-in.
The PTI lashed out at the interior minister's message, saying he was "threatening peaceful protesters". It said the nation would always exhibit its bravery and would not be stopped by "slaves".