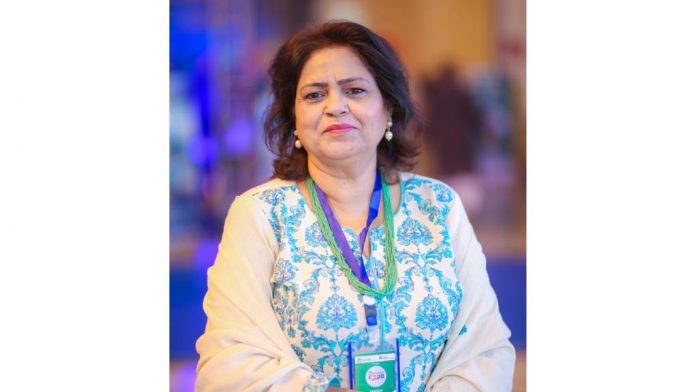 ISLAMABAD, MAY 15 (DNA) – Samina Fazil, founder President, Islamabad Women's Chamber of Commerce and Industry (IWCCI) has said the prolonged lockdown has damaged the businesses of women and they are desperately seeking help.
Women running small businesses are among the hardest hit their plight is not being taken seriously by the policymakers, she said.
Samina Fazil said that majority of the population comprises of the women but they are subjected to negative treatment announcements regarding helping out businesswomen never got implemented.
She added that the government officials are not taking issues confronting women seriously while the central bank is not genuinely interested in helping them ride out of the crisis.
She said that SBP is only interested in supporting commercial banks and big corporations while the stringent terms and conditions for forwarding loans to small businesses, cottage industry and microfinance sector are impossible to meet.
The SBP should announce interest-free loans for small businesses, cottage industry and microfinance sector if it is interested in an economic revival, she underlined.
Majority of women earn their bread and butter through the services sector which has been badly hit by the lockdown therefore the government should allow reopening of beauty parlours, boutiques, saloons, home kitchens, handicraft centres and consultancy services etc., she demanded.
The business leader said that many businesses run by women have collapsed while others will also fail soon if the government failed to come to their rescue.
Sources of income of women should be protected as they are bearing the brunt of the COVID-19 lockdown with thousands of them getting unemployed, she informed.
She lamented that the government is expanding the lockdown period but no financial package has been announced for women entrepreneurs who have been left on the mercy of the situation.
Samina Fazil said that businesswomen deserve relief in rent, taxation and utility bills and the Prime Minister Imran Khan should announce a grant for them as they are striving hard to survive amid the lockdown.=DNA
==============