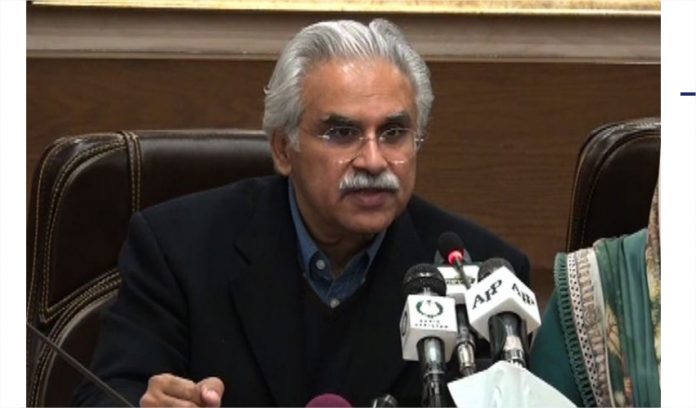 ISLAMABAD, MAY 15 (DNA) – "No matter how much personal protective equipment we provide to doctors and nurses, unless it isn't used rationally, no quantity will be enough to meet the demand," Prime Minister's Special Assistant on Health Dr Zafar Mirza said.
Addressing doctors and paramedical staff at the inauguration of a training centre in Islamabad, he said that along with the increase in the production of PPEs and N-95 masks, the government was also working on "promoting and training doctors on how to rationally use the equipment".
"My vision is to not just reach to every health professional in Pakistan with this message that we care but also provide training to them," Dr Mirza said, explaining that the training would educate doctors on what equipment to use in what circumstances, how to put it on and even how to dispose of it.
"Recently, we have launched a guideline on National Prevention and Control in a PDF version and I want all professionals to go through it," the PM's assistant said.
He pointed that National Guidelines on COVID-19 and PPEs have also been launched. All doctors will be trained according to these guidelines.
"We will send PDF files to you so that you have a reference document to consult in case of any ambiguity or confusion," Dr Mirza said.
The training should not just be limited to a number of doctors but also other people at the hospital. "We want to show the people that we don't just say that we care but also mean it," he said.
Dr Mirza remarked that the programme will also be extended to private hospitals. "A helpline will also be set up where health care professionals can call in case of a shortage of equipment."
He explained that a shortage persisted because of a disconnect between doctors and the hospital management. "I want to request hospitals to form committees for the management of PPEs."
This will ensure active communication between both parties, he added. Dr Mirza lauded the efforts of health care professionals in Pakistan and thanked them for their service. DNA
==============