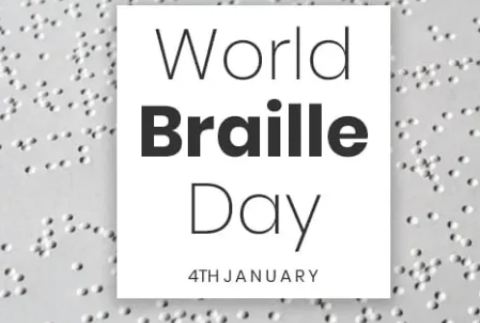 ISLAMABAD, JAN 04 (DNA) — World Braille Day was marked on Wednesday around the globe, including Pakistan as a reminder for providing accessibility and independence to the blind/visually-impaired persons.
Talking to a state run news agency, in connection with World Braille Day, Director of Pakistan's first ever Braille Book Corner 'Gosha-i-Noor' Raja Javed Iqbal said that National Library of Pakistan (NLP) opened a library for special persons in 2018, marking the birth anniversary celebrations week of Louis Braille – the inventor of Braille system for visually impaired persons.
He said more than 50 braille books, including copies of The Holy Quran have been placed in this corner, while around 7,000 other books were available, "and the number is being increased gradually.
" He said that computers with the latest relevant software and other necessary material was available in the corner which "is helping the students and disabled persons with their assignments and researches."
Gosha-i-Noor had a sitting capacity of 35 persons and that was being utilized to organize different events for disabled persons, he said adding that the corner was available for disabled persons free of charge. He said that ramps, wheel chairs and dedicated staff was available at Gosha-i-Noor to assist the special persons.
He said, "Braille literacy is an important factor for providing equal opportunities to people with blindness, and this day spreads awareness about braille and other accessible forms of communication." = DNA