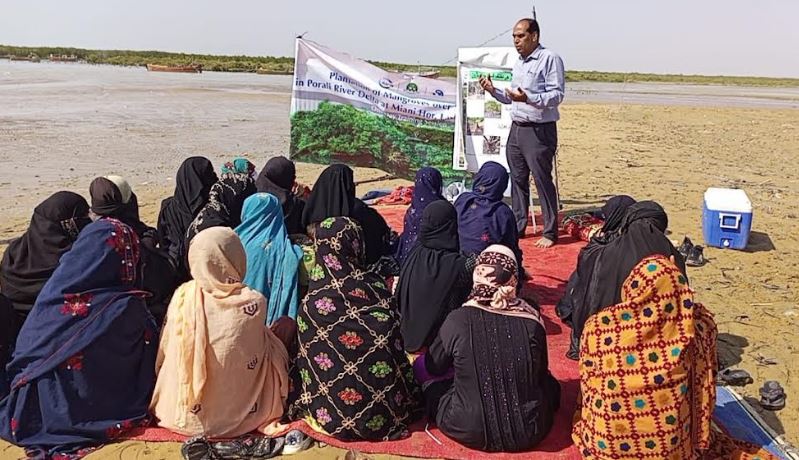 Nazir Siyal
KARACHI: Programme Office of IUCN Pakistan on Wednesday celebrated the World Wetlands Day 2022. The celebrations organized and led by Natural resource Management coordinator Dr. Babar Hussain along with other mangroves specialists team members.On the occasion, the sites was chosen for the celebrations included Bhera, Dam, in Balochistan.

Coastal communities, both men,  women, and other prime stakeholders, such as representatives of the Balochistan Forest Department, Pakistan Navy, and the 10 Billion Tree Tsunami team, participated in the event.

The event included mangroves plantation and community trainings were imparted the experts and IUCN team in the field.IUCN Pakistan Celebrated World Wetland Day 2022 with  Balochistan Forest Department Pak Navy and Coastal Communities  at Somian Bahra Balochistan told IUCN Karachi office.

As the themes recommends let us act together to ensure sustainability of the wetlands for sustainable future of our future generations.