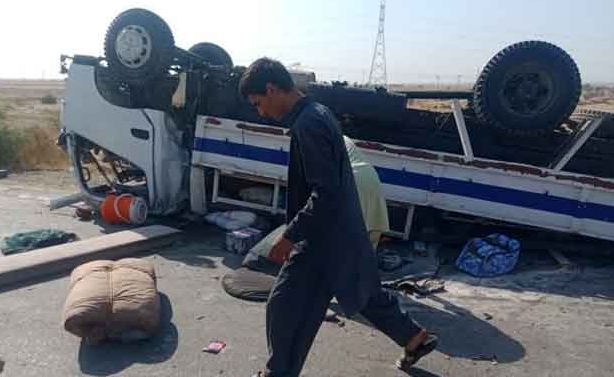 Staff Report
QUETTA: Yet another terror incident, at least nine personnel of the Balochistan Constabulary were martyred while nine others sustained injuries in a bomb attack in Bolan, SSP Kachhi Mahmood Notezai told Geo News on Monday.
According to the police, the blast occurred near the Kambri bridge area of Bolan and the injured are being shifted to Divisional Headquarters Hospital.
Senior Superintendent of Police (SSP) of Kachhi, Mehmood Notezai, said that the preliminary evidence suggests it was a suicide attack, however, the exact nature of the blast could be ascertained after the investigations.
He said that a bomb disposal team reached the site of the incident and the area is being searched after the explosion.
The police said that three of the injured are in critical condition and are being shifted to the Combined Military Hospital (CMH) in Sibi.
Balochistan Chief Minister Abdul Quddus Bizenjo condemned the incident, saying that the elements involved in terrorism want to achieve nefarious goals through cowardly actions.
"A conspiracy is being hatched to keep the province from progressing by creating unrest and instability," he said, assuring that all these conspiracies will be foiled with the support of the people.
He offered his condolences to the families of those who were martyred.
Medical superintendent of Quetta's Civil Hospital said that emergency had been imposed at the facility and all the staff including consultants, doctors, pharmacists and paramedics had been called for duty. He said that all staff and doctors were present in the general and emergency wards and operation theatres.
Meanwhile, Interior Minister Rana Sanaullah condemned the suspected suicide attack and expressed deep grief over the loss of lives.
"We pay tribute to those who embraced martyrdom for the safety of the country," Sanaullah said. He also offered condolences to the families of the martyrs and prayed for speedy recovery of the injured.
The entire nation is standing by the security forces, he added. Later, the minister sought a report from the authorities on the attack.
Separately, Sindh Governor Kamran Tessori, while condemning the attack, said that terror activities cannot terrify law enforcement agencies (LEAs).
He regretted the loss of lives and said that the nation was standing with the LEAs. Moreover, Balochistan Home Minister Ziaullah Langau also condemned the incident.