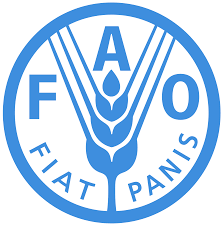 ISLAMABAD (25-6-2020) – Consequent to the framework collaboration agreement signed between Ministry of IT and the Food and Agriculture Organization of the United Nations (FAO) on 25 March 2020, to jointly work for the acceleration of development of agriculture sector of Pakistan, using technology. Agrisurge 2020 Innovation Challenge was virtually launched by Mr. Shoaib Ahmad Siddiqui, Federal Secretary IT and Ms. Minà Dowlatchahi, Food and Agriculture Organization (FAO) Representative. This is a particularly relevant action, at a time when Pakistan is confronting the COVID-19 pandemic and related socio economic impacts, as well as an unprecedented Desert Locust threat.
Under the Agrisurge 2020 Innovation Challenge, Ignite in collaboration with FAO, has called for innovative solutions that can revolutionize agriculture in Pakistan, and increase the resilience of food systems and help the rapid transformation of small holder agriculture systems, through 4th Industrial Wave (4IW) tech. The competition is open for all with no age limit. There will be a special cash prize for women majority teams, conditional to the solution presented. The wining team will clinch a cash prize of PKR 500,000/- while first and second runner-up teams will receive PKR 300,000/- and PKR 200,000/- respectively. The proposal submission deadline is set for July 14, 2020.
Speaking at the occasion, Mr. Shoaib Ahmed Siddiqui said that ever since the outbreak of COVID-19, Ministry of IT is consistently launching ICT centric initiatives in sectors that are critically devastated by the pandemic, may it be health, education or agriculture.
He said, "being the first causality of the pandemic, health and wellbeing of our people drew our attention, so we immediately announced funding for high impact and short time to market ideas that can tackle the most pressing challenges of the hour. Last week we launched National Education Challenge 2020 for provision of education and increment of literacy rate in the face of global educational and industrial shutdown, using technology."
Talking about the current locusts attack, Mr. Siddiqui said that the farmers across Pakistan are suffering the worst plague in recent history, which has led to fears of food shortages. Hence this Agrisurge Challenge will definitely look for proposals that can bring innovative solutions to effectively thwart such catastrophic attacks to our crops.