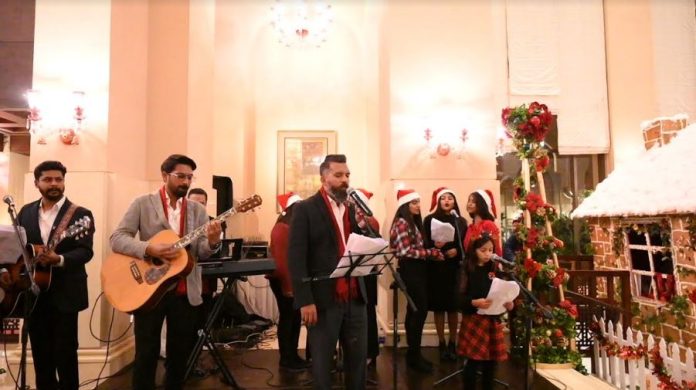 General Manager of the Islamabad Serena Hotel Otto Kurzendorfer welcomes guests; assures to continue this tradition
ISLAMABAD, DEC 11 /DNA/ – The General Manager of the Islamabad Serena Hotel Otto Kurzendorfer has said a year had passed since his predecessor Michel Galopin had stood here to open the festive season at the ISH.  He said they all had missed that in 2020 and 2021 due to the pandemic. Christmas is such a celebration by itself but I guess together with the people from near and far it is more meaningful and nice again.
He expressed these views on the occasion of the Christmas Tree Lightning ceremony held in the lobby of the ISH. Diplomats and members of the civil society attended the ceremony in large numbers. Tree lighting ceremony is a regular feature of Serena Hotels Christmas celebrations.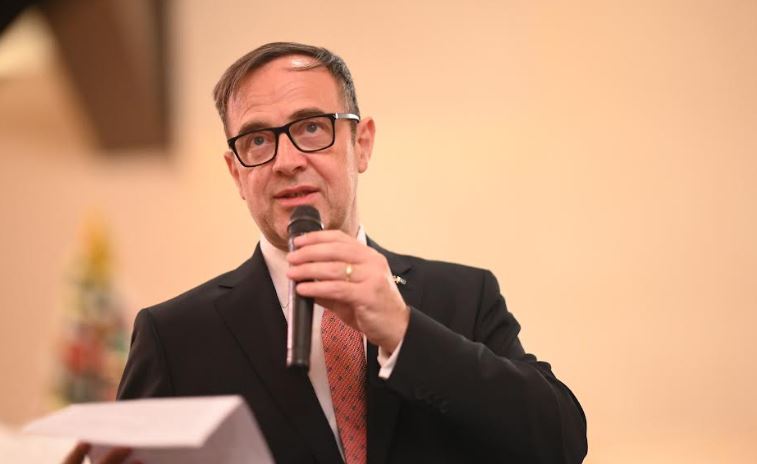 The GM further said, we remember those who celebrated with us in the years before fondly, be it here in beautiful Pakistan or as for example with my family in Kuwait where I had spent the past 4 years.
'Please allow me as well to thank each of us for your loyalty over the past 12 months, your loyalty to our hotel and the people who come every day to make Serena such a special place. He also thanked guests for helping them in making this place a better place for all', he added.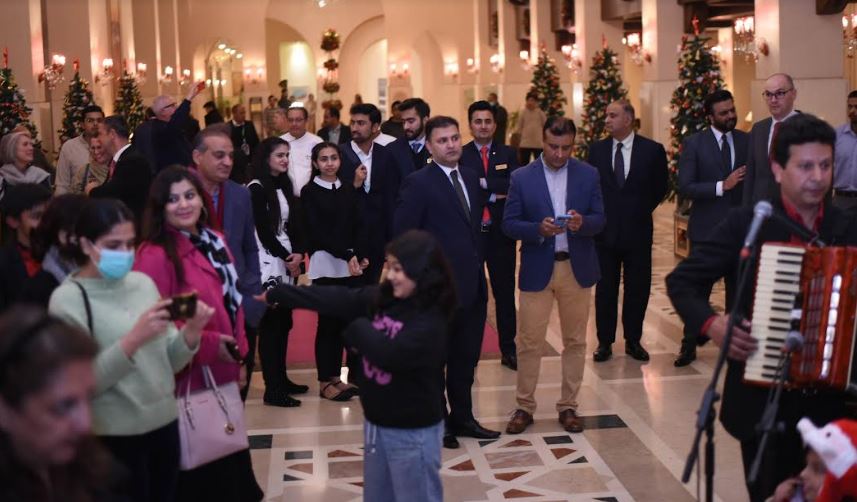 Mr. Otto said 2022 had its dark moments as Pakistan witnessed devastating floods but as Christmas is sometimes celebrated as a festival of light and hope, I did witness in the past 4 months such hope and light with our individual contributions to our hotel wide charity drive still ongoing.
'As you must know each mean room night or service you avail here offers on chargeable basis the opportunity to donate 5 percent of its value to our flood relief charity and as we try to help as we can this amount is matched to 100 percent by the hotel. Thank you for making the dark moment a means of joint efforts for the benefit of those who are affected by the flood'.
He also thanked the artists and the priest for being a part of the Christmas celebrations.