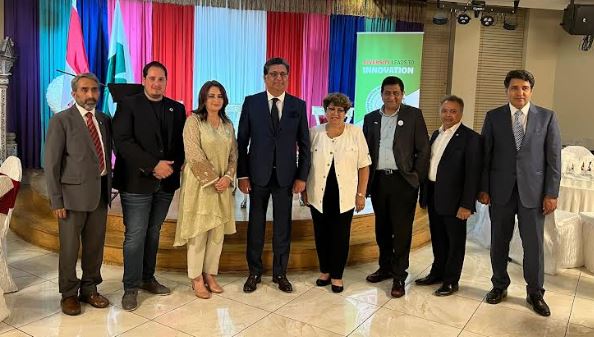 DNA
OTTAWA: CPACT held an urgent fundraiser in Montréal at Dera Restuarant to assist with Flood Relief efforts in Pakistan. It was a somber evening attended by the High Commissioner of Pakistan to Canada Zaheer Aslam Janjua, Councillor General Montréal Ishtiak Ahmed Akil, Red Cross Quebec Lead Ramzi SFEIR, Mary Deros City councilor, Journalist- City News Montréal Fariha Naqvi-Mohamed.
The pleas by the speakers relayed the message of compassion and the reality that Pakistan is bearing the brunt of climate change crises. One-third of Pakistan is underwater and the Damage is set to hit $10 billion. This is just the first step….funds will be needed for relief, recovery and resilience activities.
The event was attended by the Pakistani business and professional diaspora of Montréal who were determined to make a difference and over $45,000 was raised towards flood relief efforts at the event with more donations still being received.