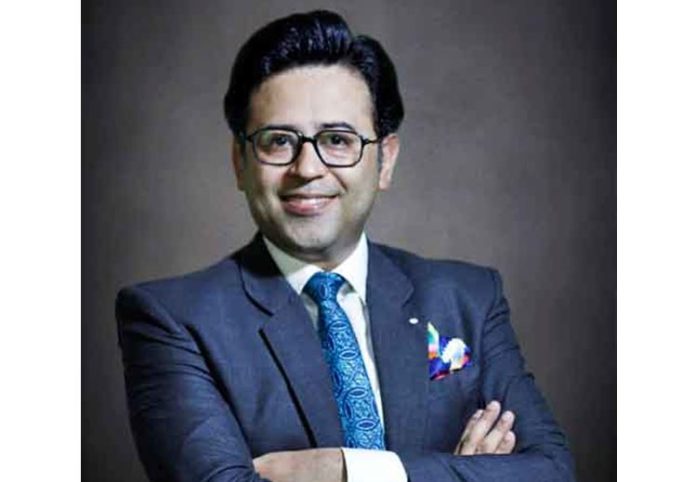 Dr M Ali Hamza
Digitalization and sustainability are two of the most powerful market influencers in today's corporate landscape. Each has produced a massive amount of research about how it will change management practice, and more broadly, business and society.The promise of digitalization; big data, artificial intelligence, the internet of things, cybersecurity, and more, is often described with overemphasis. Experts and academics alike have described "big data" as the "new oil," or "the new soil," and the primary driver of a "management revolution," the "Fourth Industrial Revolution," and a "second machine age."
Nature, society, business and now digitalization are interconnected in complex ways that should be understood by decision-makers. Many of the most influential institutions in the world the like International Monetary Fund, United Nations, G20, Financial Stability Board, and most influential professionals like educators, doctors, engineers, entrepreneurs, lawyers, artists, even theologians, actively support sustainable development through digitalization and believe that even UN's sustainable development goals are not achievable without entertaining it.Now digital transformation, or living in a virtual habitat is not an option rather a necessity.
Digitization is the process of converting information into a digital (computer readable) format. It is the use of digital technologies to change a business model and provide new revenue and value-producing opportunities. Digitization is of crucial importance to data processing, storage, and transmission, because it allows information of all kinds in all formats to be carried with the same efficiency. Though analogue data is typically more stable, digital data has the potential to be more easily shared and accessed and, in theory, can be propagated indefinitely without generation loss, provided, it is migrated to new, stable formats as needed.
Today, digitalization is used to track and diagnose issues in agriculture, health, and the environment, or to perform daily tasks such as navigating traffic or paying a bill. It has transformed the education system radically in the classroom and outside the classroom. In classroom, the capacities of teachers developed using high-quality digital content and innovative models. Digitalization opens up education to people who would not be able to afford or access it otherwise. Transformation in the education industry helps improve the learning experience for both students and teachers, as well as other people involved in the process. Such changes focus on improving engagement and accessibility through interactive and customizable learning.
Digital technology improvedaccess to Medical Information and Data: One of the biggest benefits of the digital revolution has been the ability to store and access data. Healthcare professionals can now retrieve patient data from anywhere.
As companies grow, they are required to store large amounts of data and inventory. With technology, this process can be automated, boosting productivity and cutting costs. Technology management also permits companies to bury information with layers upon layers of encryption, securing the integrity of their business. So is the impact of digital transformation on economy. In view of this, countries at the most advanced stage of digitalization derive 20% more in economic benefits than those at the initial stage. It hasa proven impact on reducing unemployment, improving quality of life, and boosting citizens' access to public services. Even, digitalization allows governments to operate with greater transparency and efficiency.
Studies reveal that digital transformation create up to 6 million jobs worldwide between 2016 and 2025 in the logistics and electricity industries, deliver an estimated 26 billion tons of net avoided CO2 emissions from 2016 to 2025, annual death toll from road accidents will reduce to 10% by 2025. It has opened new roles such as search engine optimization managers and social media account managers, and introduced new types of organizations like cloud computing providers and social media agencies.
The 4thWorldInnovationists Congress that was held in October 2022, titled as "Economic Recovery Acceleration through Tourism and Digital Economy" is all about digitalization. 400 Indonesians and guests from other countries are invited having various backgrounds i.e. intellectuals, scientists, journalists, creative economists, businessmen and scholars. This initiative is taken by the Ministry of Foreign Affairs of the Republic of Indonesia,and received popularity as a large and diverse gathering of Indonesians and non-Indonesians from all over the world. Such foresightedness is the reason that today Indonesia's digital economy is expected to grow on an exponential rate. It is among the fastest growing digital economies in South East Asia. Currently, there are 202 million internet users contributing $70 billion to Indonesia's digital economy in 2021, with $146 billion projected in 2025. But there are still challenges for Indonesia.
The basic internet connectivity gap remains a major hurdle in Indonesia. Digital connectivity remains a challenge in remote areas, along with critical access to health and educationto leverage digital technologies for greater inclusion. Reports of a world bank published in 2021 emphasizes three policy priorities. The first is to boost digital connectivity and universalize access to high quality internet through efforts such as improving clarity of regulations around the sharing of telecom infrastructure. The second priority is to ensure that the digital economy works for all. This can be supported by better logistics and greater investment in relevant skills for the digital era. The third priority is using digital technologies to provide better public services, improve the quality of citizen-and-state interactions, and build trust in the digital world.Moreover, the report recommends the development of a national digital ID framework to enable Indonesians to prove their identity securely online, including a law on personal data protection that is backed by an independent oversight body. It calls for a reorientation from a narrow focus on e-government to a more comprehensive national digital transformation agenda.
It is important to realize that sustainability requires sovereignty. Therefore, to get advantage of digitalization we need to offer digital sovereignty to states and citizens and then develop digital ecosystem. But it is easy in theory and severely challenging in practice. How? The answer resides in a question that, will countries with financial control over the world would easily let their economic hegemony go away in wave of digital transformation?