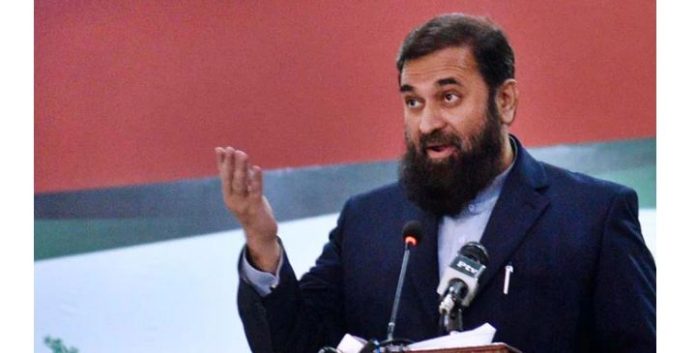 ISLAMABAD, JAN 13: Punjab Governor Baligh Ur Rehman will decide on Chief Minister Parvez Elahi's advice seeking the dissolution of the provincial legislature today (Friday), sources told. Sources had told Lahore Bureau Chief Raees Ansari that the Pakistan Muslim League-Nawaz (PML-N) has agreed to the dissolution of the assembly.
However, even if a notice is not issued by the Punjab governor, the assembly will be dissolved by law and only the speaker of the assembly will stay till the appointment of the next speaker.
A day earlier, Punjab CM had signed the summary for the dissolution of the provincial assembly, Pakistan Tehreek-e-Insaf (PTI) Senior Vice President Fawad Chaudhry had announced, calling on the Centre to hold snap polls across the country.
"Elahi has signed the summary and the advice has been sent to Punjab Governor [Baligh Ur Rehman] and if he does not sign on it in the next 48 hours, then in line with the Constitution, the assembly will stand dissolved in the next 48 hours," the PTI leader told journalists in Lahore.
He also announced that a letter would be written to the Leader of the Opposition in the Punjab Assembly Hamza Shahbaz for the formation of a caretaker government.
Hours after the announcement, the governor had confirmed receiving the letter.
Speaking after receiving the summary, Baligh Ur Rehman said that dissolving the assembly was not an easy decision, adding whatever decision he would take, would be with a "heavy heart". "Punjab Assembly is the home of public representatives. Implementing the advice of the Punjab CM would be an unpleasant moment," the governor added.
The PTI and Pakistan Muslim League-Quaid (PML-Q) coalition government decided on dissolving the assembly after a meeting between the chief minister and PTI Chairman Imran Khan at the latter's Zaman Park residence, with senior party leaders in presence.
On November 26 of last year, the PTI chairman, in a surprise move, announced that his party has decided they will not be part of "this corrupt system" and will quit all the assemblies.
The announcement was made by the former prime minister after he called off his long march in Rawalpindi.
However, the assembly in Punjab wasn't dissolved earlier apparently due to a restriction from the Lahore High Court (LHC), but since Elahi won the legislative's confidence once again, the bar was removed as the case was withdrawn.