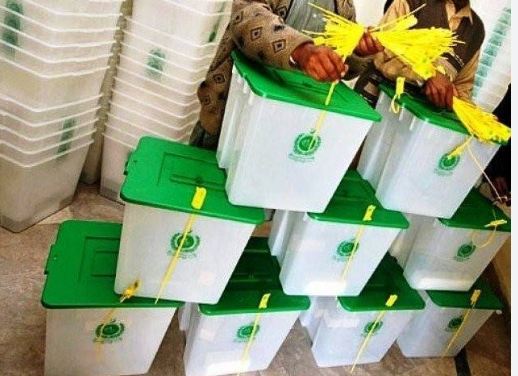 ATTOCK (JAN-08):/DNA/ – PTI former Provincial Minister Punjab, MPA (Attock) Syed Yawar Abbas Bokhari expressing his views on the prevailing political, economic crisis has said that PML(N) alliance Government has lost its majority which is manipulating to get the elections delayed under one pretext or the other to save their skinbut the results will prove their political death in the forthcoming general elections.
This he said while talking to the media persons here at his residence Al Murtaza House Attock on Sunday. The Attock focal person PTI Attock SyedKhawar Abbas Bokhari along with PTI Coordinator were also present on this occasion.
Syed Yawar Bokhari, replying different questions of the journalists said that there is no option except to dissolve the assemblies and announce date of holding elections as per advice of Mr. Imran Khan. He challenged the PML(N) alliance rulers to assess their political importance during the elections of two provincial assemblies.
Syed Yawar Bokhari said that PML(N) is even not in a position to face its people as they failed to delivernecessary relief instead of making tall claims to overcome price hike, shortage of life saving essential medicines, dollars, of gas, electricity, flour, wheat and other kitchen items.
The present Government of PML(N) even has no funds to open LC in the banks and nowmaking empty announcements to mislead its peopledragging towards economic default leading to further agonized price rocketeering situation in the country.
YawarBokhar comparing the progress of his Government has said PTI led Government left 19 billion dollars in the national exchequer and the growth rate was going to 6% in the GDP.The Government of PTI also created 55 lacs jobs opportunities in public private sector besides having 5 bumper crops and special privileges for the import industry extended during their tenure.
Yawar Bokhari further said that works on development projects of more than 13 billion rupees were launched in his constituency which are to be completed within the stipulated period. He said mother and child hospital of 200 with the cost of Rs 6.5 billion rupees is also being constructed in Attock.
Such as, CT Scan machine is also being installed in CCU besides upgradation of Cardiology, Liver and Hemi Thalia Centre in the Asfandyar Bokhari District Hospital Attock to provide better medical care facilities to its people. He said development programs of 30 millions rupees have also be launched in over all nine union councils of PP-I Attock.
Whereas, Attock University is also being established as well as one girls and one boys college are also constructed along with allocation of maximum quota for the students of Attock in the Air University during the next academic year, he added. = DNA