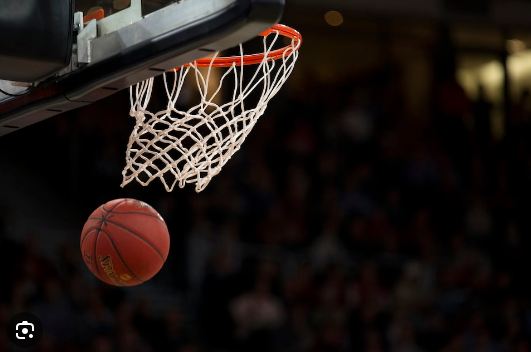 By our correspondent
ISLAMABAD: In a thrilling basketball match held as part of the Independence Day celebrations, Islamabad Timberwolves emerged victorious over their rivals, Islamabad Rockets, by a close margin of 52 points against 49 here at Hamidi Hall, Pakistan Sports Complex Islamabad.
Ali Hamza Kazmi of the Timberwolves demonstrated remarkable skill and finesse on the court, leading his team as the top scorer with an impressive 19 points. He was closely followed by Raheel Gill, who contributed 9 points to the Timberwolves' victory.
On the Rockets' side, Ramzee showcased his talent and determination, securing 12 points, with Ahmed putting forth a commendable performance as well, scoring 10 points.
This match was officiated by a team of proficient referees as Umer Mahmood, Yasir Ghaffor, and Farhan (Navy) took charge as referees, ensuring a fair and unbiased contest.
The distinguished gathering of sports enthusiasts and professionals witnessed Deputy Director General Pakistan Sports Board (PSB) Shahid Islam, gracing the event as the chief guest while President of the Federal Basketball Association (FBBA) Ejaz Rafi Butt, was present as the guest of honor. Alongside them, the notable attendees included National Coach Riaz Malik, Rana Nasrullah, Fitness Expert from Pakistan Sports Board, Azam Dar, Director Administration PBBF.
Addressing the audience, General Secretary of FBBA, Ouj E Zahoor, extended a warm welcome to all the esteemed guests and participants. Their presence not only added gravity to the occasion but also highlighted the significance of promoting basketball as a popular sport in Pakistan.
Culminating the event on a high note. This basketball match served as an exciting element of the Independence Day celebrations, which were organized collaboratively by the Pakistan Sports Board and the Pakistan Basketball Federation.