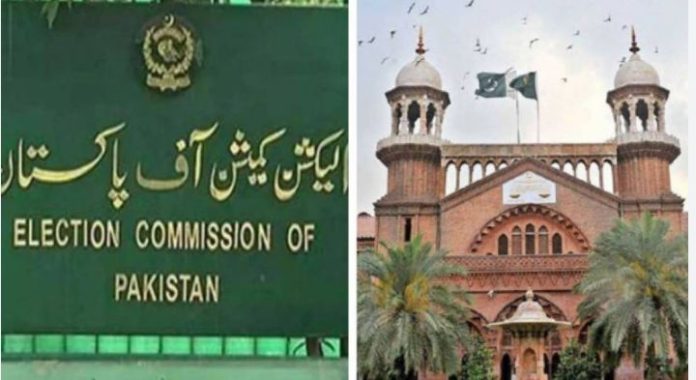 LAHORE, Feb 08: The Lahore High Court (LHC) on Wednesday suspended the orders of Election Commission of de-notifying 43 MNAs of Pakistan Tehreek-e-Insaf.
The court also stopped by-polls in the relevant constituencies till further orders.
Justice Shahid Karim passed the orders on petition filed by Riaz Fatyana and 42 other former MNAs against acceptance of their resignations by the speaker National Assembly and subsequent action of the commission.The court also issued notices to the Election Commission and other respondents and sought reply.
During the proceedings, Barrister Ali Zafar represented the petitioner's and pleaded with the court to set aside the orders of de-notifying his clients as the legal requirements had not been fulfilled for the purpose.
At this, the court questioned what requirements had not been fulfilled.
The petitioners' counsel submitted that, before accepting the resignations, the speaker did not hold inquiry as per Constitution.
He further submitted that the petitioners did not appear before the speaker for acceptance of their resignations. The speaker could not accept the resignations of members without hearing their stance, he contended.
The court, after hearing arguments of the petitioners' counsel, suspended the orders of the commission of de-notifying the petitioners and sought reply from respondents.
Last month, the Election Commission had de-notified the 43 MNAs on a summary forwarded by the speaker National Assembly.
The Speaker National Assembly Raja Pervaiz Ashraf, after accepting resignations of 43 MNAs, had forwarded the summary to the commission for further action, as per law.