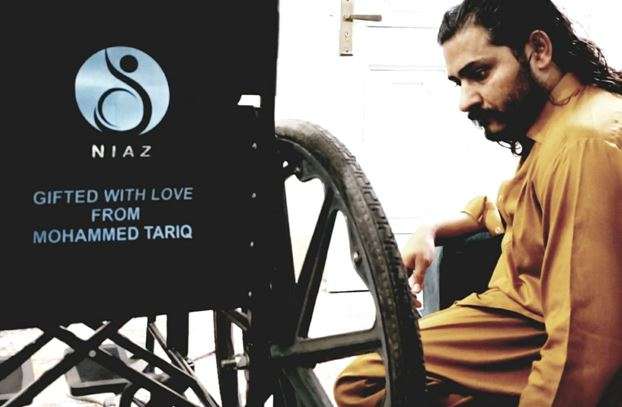 DNA
ISLAMABAD: In Pakistan, persons with disabilities are often not visible in the community. A lack of understanding of their basic needs and accessibility have left PWDs somewhat shunned from the general public. According to World Health Organization (census 2017), estimated 30 million people are living with some form of disability in Pakistan.
With this in mind, Founder Niaz, Hussain Odhwani developed an innovative social enterprise to increase the integration of disabled individuals into society through providing them customised wheelchair based on their body measurement and disability needs. The initiative also involves PWDs in its manufacturing process, hence providing employment opportunities.
Niaz is unlike anything we have seen in past," says Hussain Odhwani, which is a platform to connect people with deserving persons with disabilities suffering from extreme poverty. "Given the lack of opportunities for people with disabilities in our community, we sought to find a creative solution in form of a disability gift store and one that could also engage overseas Pakistanis. We will continue to research on disability needs to offer socially responsible gifts that can transform lives."
"Many prominent individuals were enthusiastic about the initiative and have joined the network as Honorary Ambassadors from around the globe, particularly to be part of an innovative solution to address a pressing social issue." Hussain added.
Niaz website has been officially launched, where gifter can select a person with disability from the verified list, order a customised wheelchair and get it delivered to the gift recipient. The gifter will also receive delivery confirmation in form of a video as a token of gratitude along with a quarterly impact report on how these gifts are transforming lives of PWDs. To find out more about Niaz, visit www.niazsupport.org.