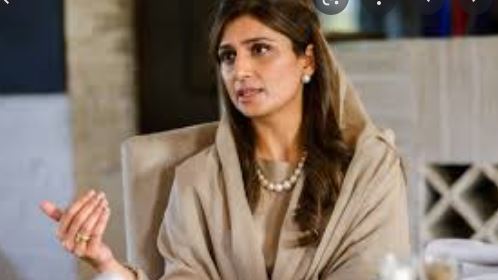 DNA
New York: "Pakistan attached highest importance to the promotion and protection of the rights of minorities. Their rights are protected in the Constitution of Pakistan and upheld by the judiciary. The Parliament of Pakistan takes the protection of human rights of all citizens including minorities very seriously" Minister of State Hina Rabbani Khar said this when US Ambassador at Large for International Religious Freedom Rashad Hussain called on her today in New York.
The Minister of State said that religious diversity is Pakistan's strength and religious minorities are playing very important role in socio-economic development of Pakistan. They are represented in Parliament, judiciary, and services. Conscious efforts are being made to integrate them into the political fabric and to enhance their representativity.
Minister of State pointed out that growing intolerance, rising extremism, and persecution of minorities in India and its continued repression against Kashmiris in IIOJ&K should be a matter of grave concern for international community particularly the US.
Rashad Hussain offered his condolences on the loss of precious lives, property, and infrastructure due to devastating floods in Pakistan. He appreciated Pakistan's continued engagement with the US on issues related to religious freedom.