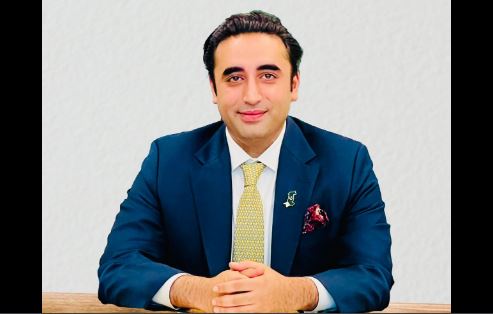 DNA
New York: A meeting of the OIC Committee of Six on Palestine at the Level of Foreign Ministers was held today on the sidelines of 77th Session of the UN General Assembly. Foreign Minister Bilawal Bhutto Zardari led the Pakistan delegation. The meeting was chaired by the Secretary General of the OIC and also attended by Ministers and high officials from Guinea, Malaysia, Palestine, Senegal and Türkiye.
The Foreign Minister noted with deep concern the continued deterioration of the situation in the Occupied Palestinian Territories, including occupied Jerusalem, especially Al-Aqsa Mosque/Al-Haram Al-Sharif. He strongly condemned the continued killing and wounding of Palestinian civilians, including children; violation of the sanctity of the holy places, demolition of Palestinian homes and forcible displacement of Palestinian families; and the brazen murder of the Palestinian journalist, Shireen Abu Aqleh.
The Foreign Minister stressed that these crimes should not escape accountability. Appropriate mechanisms should be created to seek justice against such violations of international law, including the Fourth Geneva and other human rights Conventions.
The meeting urged the international community to protect the Palestinians against the blatant and illegal use of force and flagrant violations of human rights and urgently take concerted actions to stop Israeli atrocities against the civilian population.
While reaffirming Pakistan's solidarity with the people of Palestine and stressing the importance of implementation of the relevant UN and OIC resolutions, the Foreign Minister reiterated the call for the establishment of a viable, independent and contiguous State of Palestine, on the basis of internationally agreed parameters, pre-1967 borders, with Al-Quds Al- Sharif as its capital.