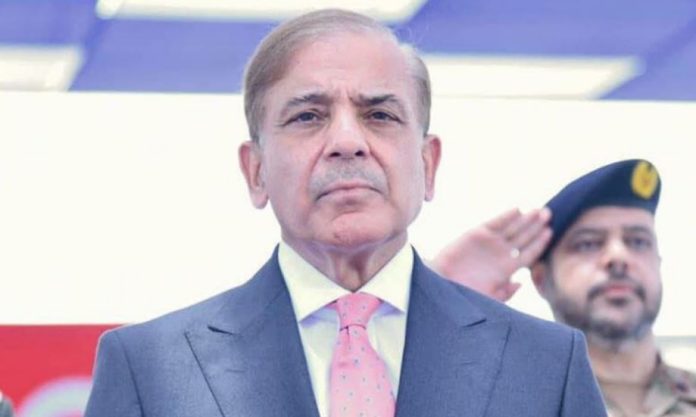 ISLAMABAD, MAY 31: Prime Minister Shehbaz Sharif has hailed "exemplary" relations between Pakistan and Turkey, saying the countries support each other on all issues of core interest including the disputes related to occupied Kashmir and Northern Cyprus.
He made the remarks in an interview with Turkish media outlet Anadolu Agency ahead of his three-day visit to the country.
The prime minister will leave for Turkey today. During his trip, he will meet Turkish businessmen and traders, visit the mausoleum of Mustafa Kemal Ataturk, the founder of the Republic of Turkey, and issue a commemorative plaque alongside Turkish President Recep Tayyip Erdogan to mark 75 years since the establishment of diplomatic relations between the two countries.
Foreign Minister Bilawal Bhutto Zardari reached Ankara yesterday, and was received by Ankara Governor Vasip Sahin.
In the interview, PM Shehbaz said Pakistan and Turkey had always stood by each other for the last 75 years. "These historical relations are grounded firmly in common religious, cultural and linguistic links and transcend political changes on either side."
Both countries had similar views on regional and international issues and collaborated closely on bilateral, regional and multilateral forums, he said.
He also thanked Turkey's leadership for its principled support on the Kashmir issue.
The prime minister said that while cultural and people-to-people relations between the two countries were on an upward trajectory, Pakistan was now focusing on increasing economic cooperation.
"The current level of bilateral trade is still not a true reflection of the excellent state of our relationship. This is also an area where immense opportunities exist for both countries. During my visit here, I am meeting leading Turkish business companies to encourage them to utilise the immense opportunities existing in Pakistan in various fields, including energy, infrastructure, e-commerce, municipal agro-based industry and IT sectors, etc."