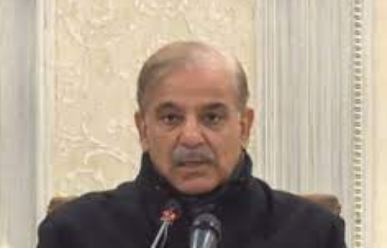 ISLAMABAD, DEC 27 (DNA) — Prime Minister Shehbaz Sharif announced on Tuesday that they had devised a plan to instantly convert all federal government agencies' buildings to solar power in order to cut a significant chunk out of the country's pricey fuel import bill, which is estimated to be approximately $27 billion.
PM Shehbaz addressed the solarization conference on Tuesday and said the procedures for converting solar electricity should be expedited because they had set April 2023 as the deadline for implementing this plan.
The prime minister stated during a solarization conference that under the proposal, all federal government ministries, agencies, authorities, and their provincial offshoots would instantly switch to solar energy.
He stated that it would serve as an example for the rest of the provincial governments because the federal government would not incur any more costs as a result of the solarization process. The prime minister also urged all relevant authorities and stakeholders to finish the necessary process by the end of April next year in order to meet the deadline.
"Consider it our political, social, national, and religious duty to put it in place as soon as possible," he suggested. The prime minister stated that with these immediate efforts, they will be able to create 300 MW to 500 MW of cheap power, lowering the annual import bill by billions of euros.
The prime minister pledged that the entire procedure will be carried out through open bidding through a third party. He also asked provincial chief ministers to follow the federal government's lead and implement solar systems in their respective provinces, and he promised them of the federal government's full support in this regard.
"It is our only chance of survival as a nation," he concluded. The prime minister stated that the process for generating 10,000MW of solar electricity in the country had already begun and that such a conversation by federal government buildings would be the first phase. = DNA