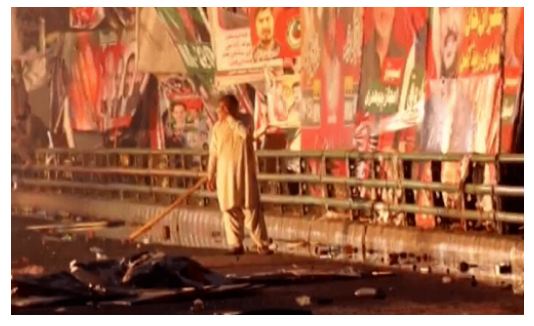 DNA
LAHORE: Amid fears of possible arrest of former prime minister Imran Khan, Pakistan Tehreek-e-Insaf (PTI) supporters poured onto streets in major cities to stage protests on Tuesday night.
In Karachi, the PTI workers staged protests in several areas including Orangi Town, Hussain Square, Sohrab Goth and Shaheen Complex. Due to the protests, the main roads of the Sindh's capital were closed for traffic.
In the Tarnol area of the federal capital, the PTI workers closed GT Road due to which the police officers were being summoned. The police made it clear that the PTI would not be allowed to stage protests in any of the areas in Islamabad. The PTI supporters also headed to Committee Chowk to stage their protest and chanted slogans against the government.
The PTI workers also poured onto streets in Multan, Khanpur, Wazirabad, Karak and other places to protest the potential arrest of Mr Khan.
Early, PTI leader ShibliFaraz said his party knew who would lead the party if PTI chief Imran Khan was arrested.
Speaking to the media outside the Islamabad High Court (IHC), he said it was a breach of the law when the capital police reached Lahore [to arrest Mr Khan], adding that the party would continue fighting the court battle. "Police tortured PTI activists and lobbed teargas shells", he added. The barbarism which started on May 25, he said, was not settling.