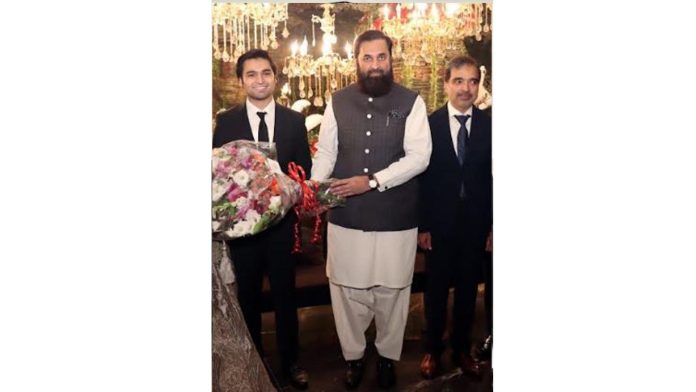 Lahore, NOV 2 /DNA/ – The Walima ceremony of Mujahid ur Rehman Saigol, the son of Pakistan Industrial and Traders Associations Front (PIAF) Chairman and former Vice President of Lahore Chamber of Commerce & Industry Fahim ur Rehman Saigol, was held here the other day.
Punjab Governor Balighur Rehman was the special guest of the ceremony while a large number of businessmen, industrialists, officers, socio-political figures and relatives participated the event. The presence of the Governor made the event really more joyful and memorable for whole family as well as the business community of Lahore.
FPCCI Irfan Iqbal Sheikh, The National Assembly standing committee on Finance Chairman and MNA Qaiser Ahmad Sheikh, BMP Chairman Mian Anjum Nisar, besides officials of trade organizations across the country, current and former presidents of chambers, market leaders, political & social figures and people belonging to different sections of the community also attended the event and wished the newly-wedded couple.
The PIAF Chairman, on this occasion, paid tribute to the Punjab Governor and appreciated other guests to accept the invitation and spared the time to attend the Walima Ceremony of his son.