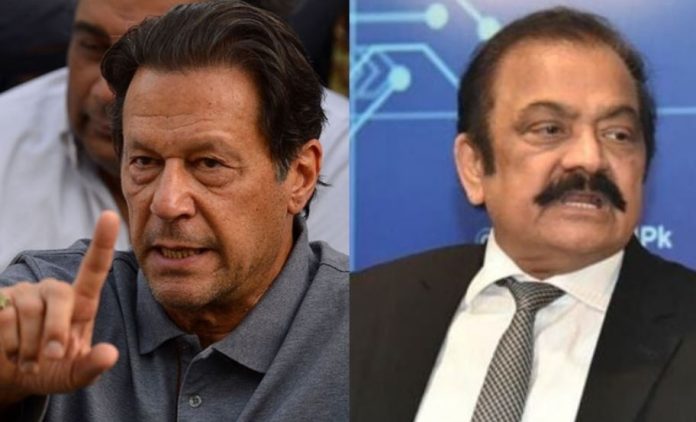 ISLAMABAD: As members of the former PTI government confirmed Imran Khan's plans to return to Islamabad for a core committee meeting, Interior Minister Rana Sanaullah on Sunday 'welcomed' him, saying the police personnel protecting the former prime minister would arrest him "with great enthusiasm" once his pre-arrest bail expires.
Former interior minister Sheikh Rasheed told that the former prime minister was planning to chair the core committee meeting at Bani Gala. Another aide, Shahbaz Gill told reporters outside Bani Gala that Imran was on his way and that the meeting would be held shortly.
Former information minister Fawad Chaudhry, said in a tweet that members of the core committee had begun arriving at Bani Gala.
The PTI chief had remained in Peshawar instead of his Bani Gala residence ever since he began his party's 'Haqeeqi Azadi March' on May 25, in which police clashed with party workers amid reports of sporadic violence. Imran returned to Peshawar since the march abruptly ended the following day.
The day the marchers disbanded, Imran and other top PTI leaders were booked in a number of cases at multiple police stations across Islamabad over allegations of arson and vandalism. He received pre-arrest bail until June 25 from the Peshawar High Court, which instructed him to appear before the Islamabad sessions court before the expiry of his pre-arrest bail.
Late Saturday night, the Islamabad Police said that in the view of Imran's "expected arrival", security around Bani Gala has been strengthened and placed on high alert. But they said nothing official had been announced with regard to Imran's return.
"However, until now Islamabad Police has not received any confirmed news of return from Imran Khan's team," the Islamabad police tweeted.