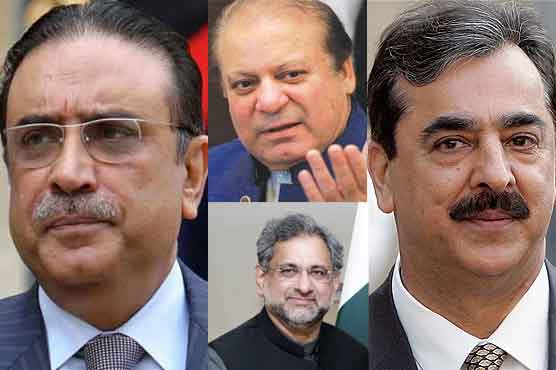 ISLAMABAD (Dna) – Islamabad Accountability Court has summoned three former prime ministers Yousuf Raza Gilani, Nawaz Sharif, Shahid Khaqan Abbasi and former president Asif Ali Zardari on Thursday.
According to details, former Prime Minister Mian Muhammad Nawaz Sharif and Yousuf Raza Gilani and former president and PPP co-chairman Asif Ali Zardari have been summoned in the Tosha Khan case.
It may be recalled that former President Asif Ali Zardari and former Prime Minister Mian Nawaz Sharif had illegally obtained vehicles from then Prime Minister Yousuf Raza Gilani in 2008.
The vehicles were gifted by foreign heads of state or leaders to former Prime Minister Nawaz Sharif and former President Asif Ali Zardari, but the law stipulates that the vehicles must be deposited in Pakistan's official treasury or gift center.
Meanwhile, the Islamabad Accountability Court has also summoned former Prime Minister Shahid Khaqan Abbasi in the LNG case.
It is important to note that Senior PML-N leader and former Prime Minister Shahid Khaqan Abbasi has contracted the coronavirus after which he has been quarantined, while Nawaz Sharif is currently abroad to receive urgent medical treatment.