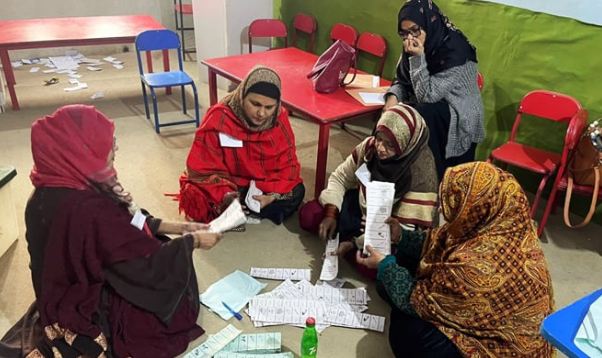 KARACHI: The counting of votes started across several districts of Sindh — including Karachi and Hyderabad divisions — after the polling process of the second phase of local government (LG) elections ended at 5pm almost peacefully.
As hundreds of thousands of people headed to vote in a bid to elect their local representatives, many political parties complained and demanded the Election Commission of Pakistan (ECP) to increase the polling time as the process began late at some of the stations.
However, the polling which kicked off at 8am ended at the scheduled time — 5pm — after the election commission decided against extending the duration, but allowed its partial continuation.
In a statement, Chief Election Commissioner Sikandar Sultan Raja said that "voters present inside polling stations at the closing time are allowed to cast their votes".
Although the Mutahida Qaumi Movement-Pakistan (MQM-P) boycotted the polls at the 11th hour, Sindh Minister for Information Sharjeel Inam Memon observed that the voter turnout was "fine".