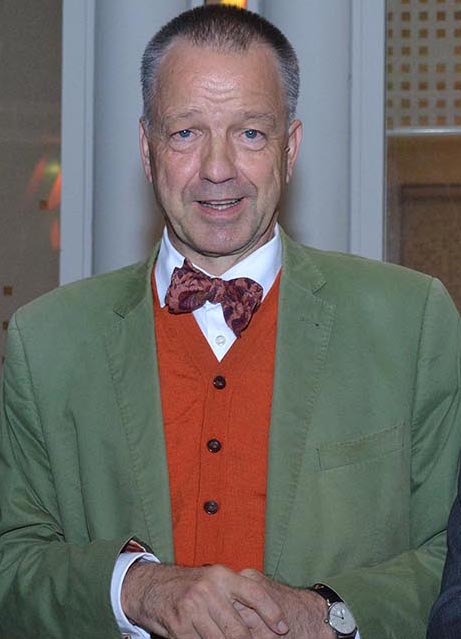 " I will not see the beautiful surroundings of the Red Zone as I leave Thursday night but I am confident Pakistan will prosper and grow', says German ambassador
Manuel Duran
Bernard Schlagheck
ANSAR M BAHTTI
ISLAMABAD: The Ambassador of Spain Manuel Duran and Ambassador of Germany Bernard Schlagheck released rather emotional statements on the occasion of their departure from Pakistan. The Spanish embassy on its official Twitter handle recognized services of Ambassador Manuel Duran and wished him best of luck for all his future endeavors.
The message says, "Manuel Duran was an excellent diplomat and warm person who will be missed by colleagues and friends all across Pakistan'.
Ambassador Manuel in his brief chat with this newspaper during a farewell reception he hosted at his residence told that he would never forget Pakistan and people of Pakistan. He was all praise for the support he got from the people and Pakistani authorities. During his tenure he was able to organize a number of Spanish musical events in Islamabad and elsewhere besides other activities.
The German ambassador bid adieu in style. During his early morning bicycle ride he took a tour of the entire Red Zone and then stopped right in front of the Parliament House where he recorded his video message.
Ambassador Bernard found his stay in Pakistan extremely productive. " It has to be said without any hesitation that Pakistani people's hospitality and friendship is just remarkable".
He said trust and friendship between the two countries will always remain there.
Interestingly, during my recent interaction with the German ambassador when I asked whether he will be able to pay courtesy call on the President of Pakistan, he told me they had requested the President but he was not sure whether he will have this opportunity. And finally he left Pakistan without meeting with the President of Pakistan. The German ambassador however was able to meet with the Chief of the Army Staff.
Similarly the Spanish, Swiss and Danish ambassadors also left Pakistan without being able to pay a courtesy call on the President. Diplomatic sources believe the European ambassadors were not received by the President because of their proverbial letter which they had written to the former Prime Minister Imran Khan in which they, according to the then government, tried to dictate the then Prime Minister to criticize the Russian invasion of Ukraine.